Some background...
The creation of the centre is of course linked to the birth of the Woluwe Park, that was designed for the Universal Exhibition of 1897. Leopold II wanted to create a huge park along the new avenue to make it more beautiful, interesting, green and attract the bourgeoisie of the time. The park's first sports activities were organized in 1920.
A sports complex was then built. Its installations on the Plaine des Sports in the upper part of the park go back to the sixties.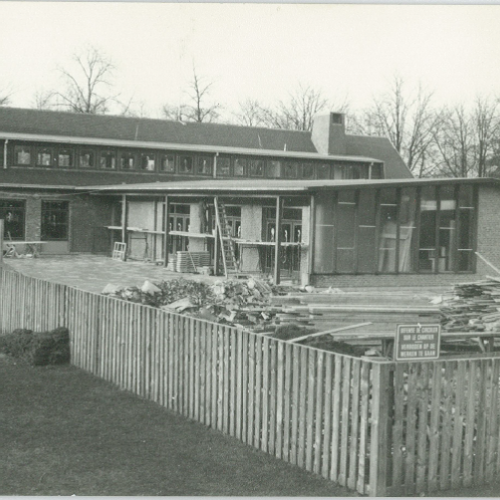 The park, that was classified in 1972, is a home to a very diverse fauna and flora, including many remarkable trees. At the time, it was managed by the green spaces department of the IBGE (the Brussels environmental institute). Several areas of the park, which are located in places less frequented so as not to hinder its recreational and social functions, are subject to ecological management.
The sports facilities, however, had never been transferred and were, until September 2014, managed by the federal state.
The transfer of the park and of the sports facilities from the federal state to the Brussels Region had been planned since 1991. Since the end of 2012, the College of Mayors and Aldermen had been actively working to move the case forward and to take over the management and operation of these sports facilities.
No sooner said than done: the sports centre was transferred by the federal state to the Brussels Region on April 24, 2014. It then granted a concession of 23 renewable years to the municipality of Woluwe-Saint-Pierre. Since 1 September 2014 the municipality thus manages this wonderful place now open to the public.